Good morning Pilot.
Initiating Startup Sequence…
Reactor – Online…
Sensors – Online…
Weapons – Online…
Episode 4 of Technically Speaking – Online…
All systems nominal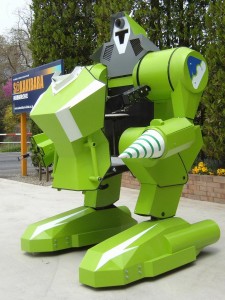 In this episode of Technically Speaking, Jacob and Joe talk with paleontologist/podcaster/heartbreaker/polymath Ryan Haupt (of Science… Sort Of fame!) about how balloons could be the backbone of the next generation internet. Ryan helps us to understand how the upper atmosphere works as we try to understand Google's Project Loon, and how it might possibly be implemented to achieve Google's goal of "Internet for Everyone."
 Then we debut a BRAND NEW SEGMENT that's so secret that you'll have to listen to find out!
But then we get down to business… In this iteration of our patent-pending "BrainStorm" segment, we try to figure out how to make Ryan's childhood dream of becoming a real-life MechWarrior, come true. Assuming there's a need to construct a giant bi-pedal war machine, how would you actually build it? What would be the design requirements? And just how useful would it be against a jet fighter or a tank? Or would it really just succeed in making war… fun?
Listen! Comment! Share with your friends and email us some future brainstorming ideas!
Music:
"99 Luftballons" – Nena
Podcast: Play in new window | Download