Ladies and Gentlemen… This is the topic that Technically Speaking was made for…
This… Is the Hyperloop.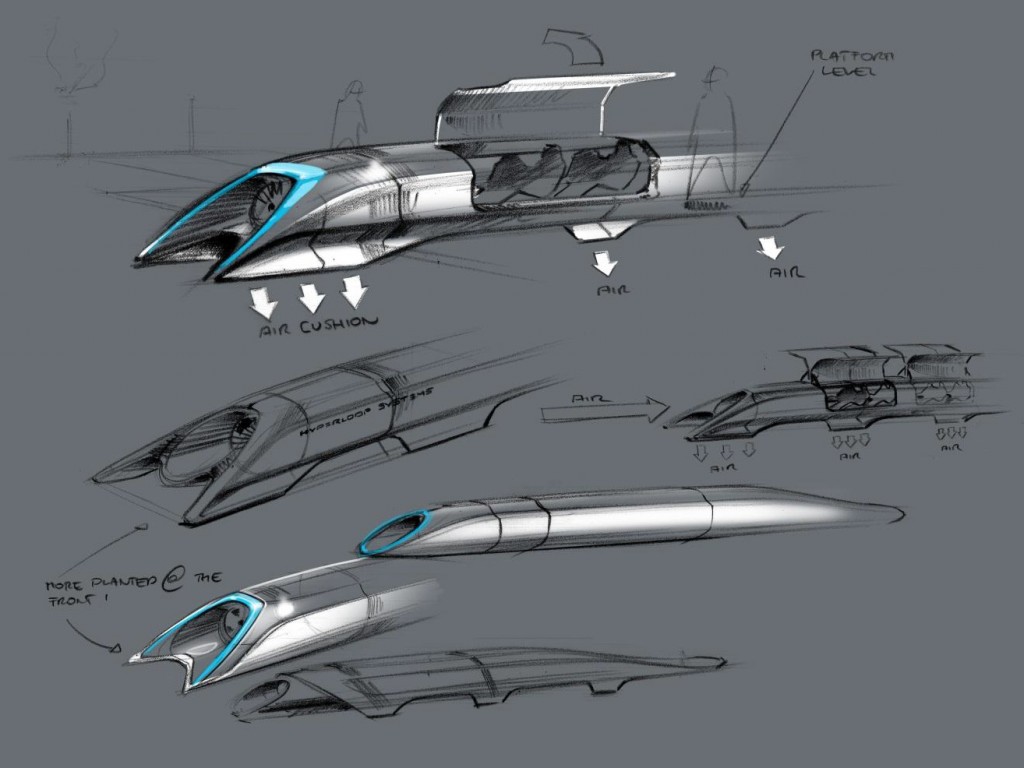 Let's start with some numbers:
20 – Dollars per one-way ticket
35 – Minutes to travel between San Francisco and Los Angeles
72 – Pounds of Drag Force on the Vehicle
760 – Miles Per Hour top speed
10 Million – Cost of vacuum pumps
6 Billion – Total cost of the Hyperloop System
In this episode of Technically Speaking, Jacob and Joe give the Internet's most in-depth technical analysis of Elon Musk's "Hyperloop" design, with the help of Metallurgical Engineer Mark Miller. Everything from propulsion to construction to user-experience is discussed and analyzed. Figures are checked! Numbers are calculated! Minds are blown! (It's pretty much a Michael Bay movie, except replace explosions with equations, and sexy women with Microsoft Excel)
We answer the questions that no other show can answer, like: How far along is this design? How realistic is the design concept? How serious have the designers considered Safety? And what kind of TV Shows will I be able to watch while riding the Hyperloop? All that and more will be answered when you listen!
And YES, we did throw a Brainstorm into this episode! (We knew you missed it)
Do yourself a favor: listen to this episode, then go check out the Design PDF, then go rate us on iTunes to tell the world how much you enjoyed the show! Email us with questions or Hyperloop design ideas, or maybe start up a discussion on Facebook or Twitter with the rest of the Techies (…that's what I've decided to call you all from now on… Techies, get it?)
Music: "Hyper Music" – Muse
Podcast: Play in new window | Download