Howdy, TechFolk!
We've got a real treat of an episode for you this week, oh yes we do! So tie on your bolo, shine your boots, and put on your cowboy hat, cuz this ain't our first rodeo!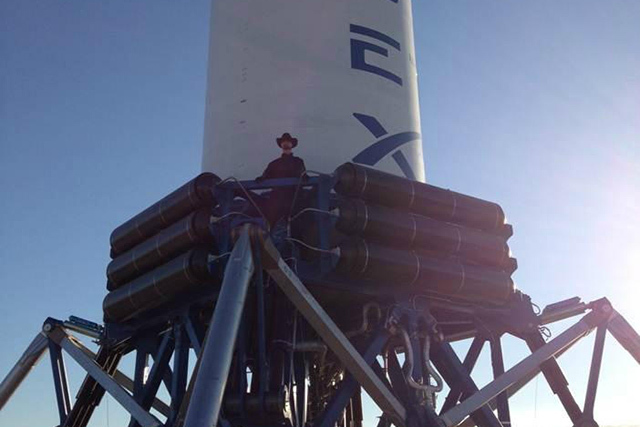 On this episode of All Things Elon Musk… er, uh, I mean… Technically Speaking, Jacob gets European nations mixed up with each other while Joe tries to understand how Tesla Motors managed to make the Model S the #1 selling car in Norway in September. Are Norwegians just suckers for electric cars, or they all just rich off their fossil fuel gold-mine?
Next, Jacob and Joe debate over whether or not the SpaceX Grasshopper re-usable rocket is a worthwhile investment. What sort of design trade-offs do SpaceX Engineers have to make in order to make the rocket re-usable? Is reusability even a good thing? And just how do big, tall rockets manage to point straight up anyway? We try to explain it all when you listen!
Then Joe decides to respond to some fan feedback… Well, not a fan of ours, but a fan of Aviation Week who takes a pretty pessimistic view over the future of the US Space Program. With companies like SpaceX on the verge of dominating the Earth-to-Low-Earth-Orbit marketplace, where does NASA fit in with the future of manned spaceflight? Where do we go from here, and how do we fund it? Without getting too political, we make our cases for why we're optimistic about the future of human spaceflight in the United States.
And finally, on this week's Brainstorm, we take some inspiration from the pedal-friendly city planning of The Netherlands, and try to apply the successful model of that country to the environment of the United States. Are bicycle fatalities related to poor urban planning? Is the United States road-system simply not conducive to bicycle traffic? What can we do to adapt our road systems to make cyclists safer?
What do you think? Email us with your ideas for bicycle safety, start a discussion on the Facebook page or the Forum, or #MisuseAHashtag on Twitter! And if you REALLY like us, leave us a review on iTunes!
Run Time: 1:22:37
Music: JFK Moon Speech (edited)
Full Version here: http://www.youtube.com/watch?v=VaFTVR-hZqg
Podcast: Play in new window | Download