Why hello there! Take your shoes off, take a seat, and grab a cold one, because Episode 6 of Technically Speaking is here to fill your brain-gut with KNOWLEDGE JUICE!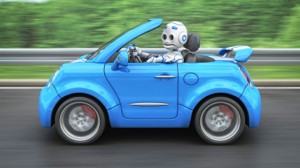 Did you know that Ford is replacing it's human workers with robot workers? You did? Well… I guess we were a bit behind the times, because we were very intrigued when we heard that Ford has started using robots to drive it's durability course! Is this system designed to save money, or is it designed to achieve higher quality? Listen to find out!
Next, we decide to mix it up a little by sprinkling in some Listener Feedback! And we start out strong with an email concerning our Bicycle Brainstorm in Episode 2. How exactly is air lost from a rubber tire? And what's the deal with Carbon Fiber bikes? (BONUS: Composites act like ceramics on a stress-strain curve, and here's the graph we promised we'd show explaining it. Check out Wikipedia on the topic too.)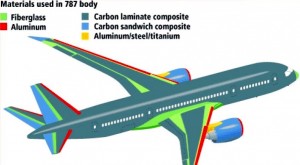 Speaking of Carbon Fiber – Joe and Jacob get a little nerdier than usual commenting on a great article from the Wall Street Journal about Composite Structures in commercial aircraft. Are they safer/better/cheaper/stronger? Or are they just a fad that engineers like think is cool? (Spoiler: Not a fad) Learn a little about Composite Structures, Design Requirements, and Design Intent while listening! (BONUS: Check out this awesome photo of the 787 Ultimate Wing Load Testing!)
Lastly, we wrap it up with one more listener feedback concerning our individual life journeys to become engineers. Turns out Engineers aren't all that different! Give it a listen and then go hug your nearest Engineer.
DISCLAIMER: If you're mad that we left out a Brainstorm this week, don't worry! It will be back again next week, and most every episode forever!
In the meantime, listen to Episode 6, comment here or on Facebook or Twitter, email us a Brainstorm topic or general questions or comments! We'd love to hear from you!
Music: Robots FTW (Portal 2 Soundtrack)
Download the entire soundtrack, for free!
http://www.thinkwithportals.com/music.php
Podcast: Play in new window | Download